Felipe Massa recently said that money is not the significant factor when it comes to negotiating on the deal to continue in next season's Formula 1.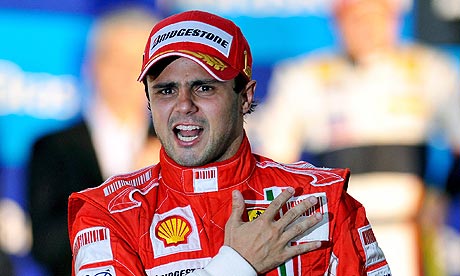 By the end of this year, the contract period with Williams will come to an end. However, he is very much keen to stay and continue working with his team beyond this season. Although, there is no confirmation on the extension of his contract period, Massa is quite hopeful that things will take good shape for him. His focus is not on the financial package that will be offered in the new contract. Whether the contract is with Williams or any other team, he will stick to his statement. Under no circumstances will money overpower his decisions.
The racer has never raced considering money as the main factor. He always took part in races thinking about the exciting and positive outcomes. It is such a good feeling to come out of the race as a winner, especially when you see the audience applauding for you. Massa strongly believes that if there is a growth opportunity, he will certainly consider it keeping aside the financial aspect. The racer has made a whole lot of money in his career, which was beyond his imagination. Hence, money should not be the prime issue which would stop him from continuing in the next season.

If things work out as per planning, Massa will make every attempt to prove his worth. He has a lot to offer as a team and also make some best changes in the regulations next year. He has been talking to Williams and to some other teams as well about his keen interest in staying beyond this season. Williams has worked closely with Massa and knows his work. He has always been a hard worker and on the right track during races. Let's hope that 2017 will bring in good changes and help Massa count his experience more.