Felipe Massa has had a good start this year when he finished fifth in the Australian race.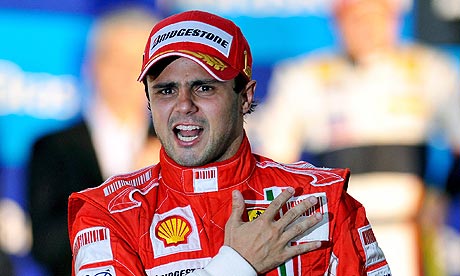 That was followed by him finishing sixth in the race that was held in China and finally, when he finished in the fifth position in Australia. Bottas on the other hand, with more focus and expectations, building up in him, have been able to finish in the eighth position in Australia and tenth in China which was the most recent race. Indeed, races are a matter of fortune as much as they are about skill and expertise that the drivers develop over years of racing.
Being part of the Formula I definitely put a lot of pressure on the racers who need to stay on top form and practice even when off the tracks. Massa has definitely been honing similar skills in his son.
With Felipe is starting off 2016 on a favorable note in race tracks around the world, his son has been taking the virtual driver seat in games like Razor Crazy Carts. With real time racing drivers being racing opponents in this game, Filipinho, Massa's seven years old, beat Daniel Ricciardo in the game.
This adorable piece of news has been doing the rounds in social media with pictures of the relaxed father and his son enjoying light moments in front of the game screen. Filipinho is in full game gear as he steers the tracks, complete with helmet and racing suit, mini versions of his dad's. Ricciardo and Massa are known to be good buddies and favorites of the track and Massa's son taking on his father's friend adds to the humor of the situation. It definitely helps to lighten the mood of the father and his friend, both of whom have tight races coming up this year.